Once a course is successfully completed it will move to your 'Completed Courses' page and you will receive an email confirmation.
If a course is still in your 'Open Courses' page, please make sure you have completed all parts of the course as some courses have multiple videos and tests. You must continue to click the "Next" button in the lower right corner until you no longer can see it as an option. (see screenshot)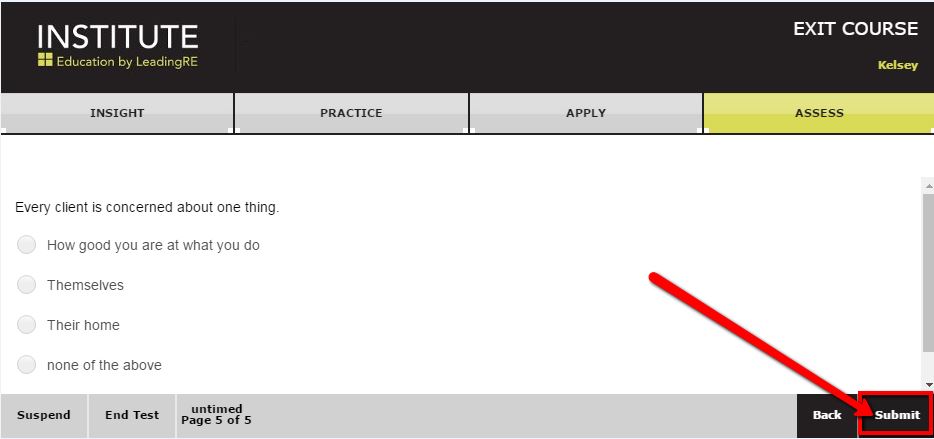 Also, you must receive a score above 60% for LeadingRE courses for it to be marked as completed.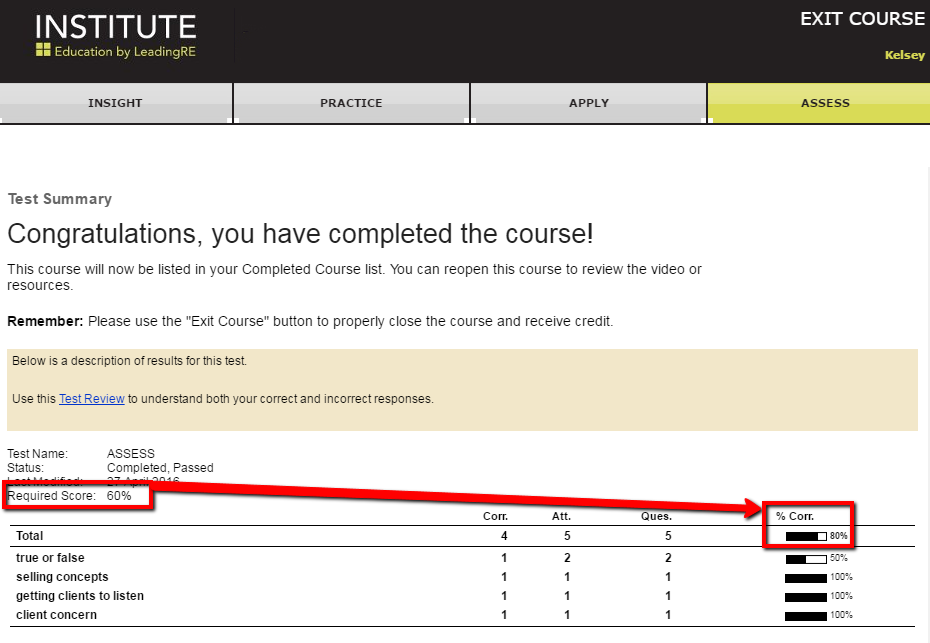 If you have completed all of these steps and your course is still appearing in your open courses please Submit a request.